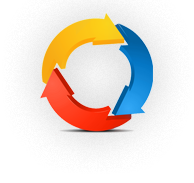 Retention - We keep the customer
The ultimate goal for any program is to keep the member as long as possible. The longer a member stays, the more money everybody makes. With our high quality member areas, 5 updates per day and all exclusive content we make sure the user stays over 3 months on average.
Convert

Making sure the user makes a purchase
Strong landing pages, optimized for conversions with a combination of local billing options are in place to increase your conversions.
» Optimized Landing Pages
» Local Billing Options
» Localized Landing Pages
» Local Content
Retain

Rebills are key and with our high quality member area we aim to please the user as much as possible. An easy to use interface, tons of content and many other unique items.
» 5+ Daily Updates
» Exclusive Content
» Over 1500 Scenes
» 1500+ Models
Support

If any user has any type of issue we always want to help him out to satisfy him and make sure he stays a member! We are offering tons of support options and incentivize people to stay by offering them extra content or discounts.
» 24/7 Support
» Free incentives
» Bonus access